Saturday, October 21, 2017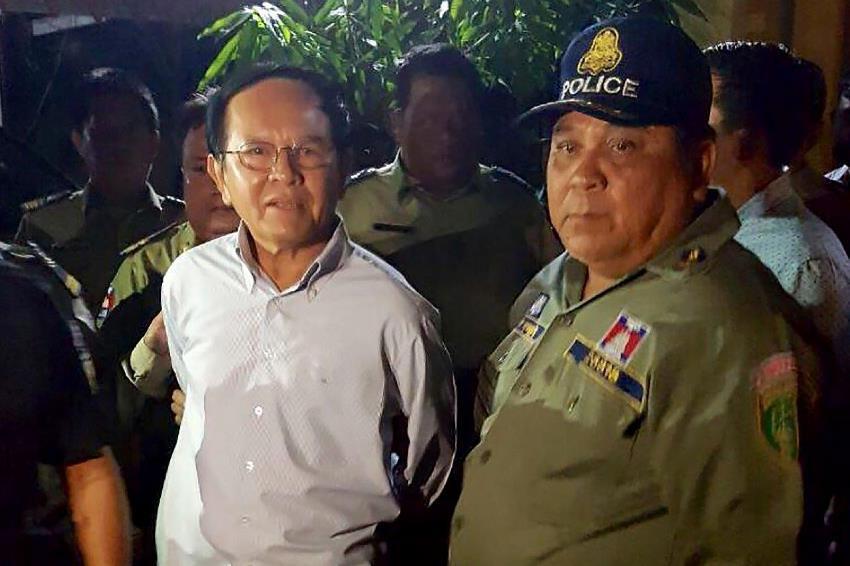 Cambodia opposition leader Kem Sokha is one of the cases examined by the IPU Committee on the Human Rights of Parliamentarians at 137th IPU Assembly. © STR/AFP
Political crises increase worldwide as human rights violations against opposition MPs rise
IPU | 18 October 2017
The Inter-Parliamentary Union (IPU) has expressed deep concern about the increasing repression and escalation of human rights violations against opposition MPs in
Cambodia
, Venezuela, Turkey and the Maldives on the closing day of the 137
th
IPU Assembly in St. Petersburg, Russian Federation. The IPU has called for fact-finding missions by the
IPU Committee on the Human Rights of Parliamentarians
to be sent to the four countries in the very near future. 
The IPU has repeatedly voiced alarm at the plight of 15 opposition members in Cambodia. In September 2017, the President of the Cambodian National Rescue Party, Mr. Kem Sokha, was arrested. The core evidence used to justify his detention was a video of a public speech he gave to the Cambodian diaspora in Australia in late 2013. The Organization has deplored the fact that the video was being used as evidence of treason, and has demanded that Mr. Sokha be immediately released and allowed to resume his duties as both a parliamentarian and the president of the opposition.
The IPU has also urged the Cambodian authorities to allow for the return of opposition MPs who had been forced into exile so that they could campaign freely in the rapidly approaching 2018 election.
Friday, October 20, 2017
ឈើ​ដែល​អាវុធហត្ថ​ខែត្រ​ក្រចេះ​ចាប់​បាន​នៅ​ស្រុក​ស្នូល ខែត្រ​ក្រចេះ ឋិត​ក្នុង​បរិវេណ​ដី​សម្បទាន​សេដ្ឋកិច្ច​វៀតណាម កាល​ពី​ថ្ងៃទី១៨ ខែ​តុលា ឆ្នាំ​២០១៧។
RFA / វិទ្យុ អាស៊ី សេរី | ២០

តុលា ២០១៧
A survivor of the Khmer Rouge's killing spree in Cambodia retraces her steps to the prisons where she was held captive as a child. Theary Seng, who lost both her parents, is one of the millions of Cambodians who suffered when the regime took power 40 years ago and began its four-year reign of terror.
People participate in a Black Monday protest last year during which then-STT Director Ee Sarom was briefly detained. The group was accused yesterday of conspiring to foment 'colour revolution'. Pha Lina
NGO accused of plotting revolution
 Phnom Penh Post | 20 October 2017
A senior Ministry of Defence official yesterday claimed that housing rights group Sahmakum Teang Tnaut (STT) had received close to half a million dollars a year from the United States to foment "colour revolution" among the land dispute groups it worked with – a claim quickly rejected by the NGO. 
Defence Ministry Secretary of State Neang Phat was speaking at an event with soldiers in Phnom Penh when he said that former STT head E Sarom, who was temporarily detained last year at a civil society protest, confessed to getting the large sum to foment movements that would serve a purported US strategy. 
Defence Minister Tea Banh (centre) attends a meeting of military officials on Monday where he lashed out at ex-opposition leader Sam Rainsy. Photo supplied
Rainsy targeted for 'incitement'
 Phnom Penh Post | 20 October 2017
Prominent members of Cambodia's military came out in force yesterday to condemn former opposition leader Sam Rainsy as a traitor, with the Ministry of Defence preparing to file a lawsuit against the dissident in exile. 
Rainsy yesterday said his words from a 2011 speech – characterised on Wednesday by Prime Minister Hun Sen as a call for the army to turn their guns on the government – had "been distorted and taken out of their context".
Cambodian Prime Minister Hun Sen commands a 6000-strong personal bodyguard unit. 

Photo: Handout
Australia defends Cambodia military ties as soldiers prepare to crush demonstrators
 Sydney Morning Herald | 20 October 2017
Bangkok:

 
The Turnbull government has defended Australia's support for the Cambodian military, even as its soldiers train to use force against civilians amid a ruthless crackdown on democracy and political freedoms.
A Department of Foreign Affairs spokeswoman told Fairfax Media that defence engagement with Cambodia "remains a constructive way to deepen and maintain bilateral ties over the long term," despite mounting evidence the country is fast sliding into a dictatorship.
A video surfaced on Facebook this week showing armed soldiers in Prime Minister Hun Sen's 6000-strong personal bodyguard unit training to disperse civilian demonstrators with armed personnel carriers and tanks.
Pointing AK-47 assault rifles, chanting soldiers are seen charging on mobs of mock demonstrators to break them up, according to the
Phnom Penh Post
.
Kirirom, 20 Oct. 2017
Interview: 'There Will be Consequences' For Cambodia And The Ruling Party
RFA | 19 October 2017
As the executive director of Human Rights Watch's Asia Division since 2002, Brad Adams oversees the organization's work on human rights issues in twenty countries, including Cambodia. At Human Rights Watch, he has worked on a wide range of issues including freedom of expression, protection of civil society and human rights defenders, counterterrorism, refugees, gender and religious discrimination and armed conflict.

Prior to Human Rights Watch, Adams worked in Cambodia for five years as the senior lawyer for the Cambodia field office of the United Nations High Commissioner for Human Rights, and as the legal advisor to the Cambodian parliament's human rights committee.

He recently spoke with RFA journalist Sok Ry Sum by telephone to discuss Cambodian Prime Minister Hun Sen's bid to dissolve the opposition Cambodia National Rescue Party (CNRP) ahead of general elections scheduled for July 2018. The following is an edited version of that interview.
Hun Sen is staging a "cold coup" right now. In 1997, he did a military coup—a "hot coup"—where he killed so many people in the opposition, so many members of [royalist party] Funcinpec, and forced all sorts of people into exile, including members of parliament—[CNRP president] Kem Sokha and other people. Now he's engaging in a "cold coup." He's not using the same amount of violence, but he's using every state institution to overthrow the constitution … to overthrow the Paris Peace Agreement, and to overthrow the 2013 elections and the 2017 commune elections. All these people who were elected are now having their positions taken away from them. And that doesn't just hurt those people—those members of parliament and those commune officials—it's basically telling the voters that their vote doesn't matter and he's throwing their votes into the toilet. The outcome is no different than if he simply had the military stage a coup, like he did in 1997.
The international community—after the CNRP is dissolved, after he gives [the CNRP's parliamentary] seats to Funcinpec and other parties—is going to decide that the 2018 elections are illegitimate and meaningless. They will not recognize them as real elections, and that will lead to all sorts of sanctions and other consequences for Cambodia and for the [ruling Cambodian People's Party] CPP, and for the members of the army and police who carry out all of these human rights abuses for Hun Sen. And I fear it's going to take the country back to the 1980s or the early 1990s when Cambodia was very isolated. Hun Sen seems to think he can rely only on China for the country's future, but that won't work. He should remember that one of the reasons the reform process started in [Myanmar] is that the [Myanmar] generals and government only could rely on China and the [Myanmar] people said "No, we are sick of that," and the country fell apart economically. I don't want that to happen to Cambodia—I think that would be very sad—but I think that's the direction Hun Sen is taking it.
My concern is that the international reaction will come after the damage is done, not before the damage. So I think we certainly need a better response from the international community ... When you nullify the last election results by giving the seats of other parties away and you make it impossible for there to be free and fair elections next year, there will be consequences. It may just take a while for them to happen.
There will be sanctions. Military relationships will be finished. He's already temporarily stopped relations with the U.S., but other countries will not want to have any cooperation with the Cambodian military. There will be asset freezes of senior officials in the government. There will be travel bans on officials in the government, I think. There will be asset forfeitures of overseas property, I think you can predict that. There will possibly criminal cases filed against human rights abusers in the Cambodian government. There will be reduced economic assistance to the country, which I hope will not be targeted at the poor and the vulnerable, but sometimes governments just cut everything off. They might say, "Look, we can't justify providing assistance to Cambodia when this kind of thing happens," which I think would be bad for the average Cambodian person, but that's just how governments work.
នៅ​ក្នុង​ បទសម្ភាសន៍ ​ជាមួយ​ របស់ ​វិទ្យុ បារំាង អន្តរជាតិ​ នា​ថ្ងៃ​ព្រហស្បតិ៍ ទី១៩ តុលា, លោក​ សម រង្ស៊ី អតីត​ ប្រធាន​ គណបក្ស សង្រ្គោះជាតិ និង​ជា​ប្រធាន​ សមាគម ​ដើម្បី​ លើក​តម្កើង​ លទ្ធិប្រជាធិបតេយ្យ​ នៅ​កម្ពុជា​ នៅ​តែ​ ជឿជាក់ ​ថា, គណបក្ស សង្រ្គោះជាតិ ​នឹង​មិន ​ត្រូវ​ រំលាយ​ទេ និង​ថា មាន​តែ ​ប្រជារាស្រ្ត​ទេ​ ដែល​ជា​អ្នក​ កំណត់​ ជោគវាសនា​ អ្នកតំណាងរាស្រ្ត​ គណបក្ស សង្រ្គោះជាតិ។ ទាក់ទង​ នឹង​វីដែអូឃ្លីប ​ដែល​លោក​ នាយករដ្ឋមន្រ្តី​ ហ៊ុន សែន​ បាន​លើក​ឡើង ​ក្នុង​ថ្ងៃ ទី​១៨ តុលា​ ត្រូវ​ បាន​លោក​ សម រង្ស៊ី​ អះអាង​ ថា ជា​វីដេអូឃ្លីប ​ដែល​បាន​កាត់ ត ខុស​ ពី​ន័យ​ដើម។ យ៉ាង​ណា​ ក៏​ដោយ លោក ​សម រង្ស៊ី​ នៅ​តែ​ សង្ឃឹម​ លើ​ដំណោះស្រាយ​ ផ្ទៃក្នុង ​រវាង​ ខ្មែរ និង​ខ្មែរ​ ដោយ​ឈរ​ លើ​មូលដ្ឋាន​ នៃ​ការ​គោរព​គ្នា​ ទៅវិញ​ ទៅមក៕
RFI | 19 October 2017
The tendency is to gloss over the effects of 20 years of sanctions, 30 years of self-isolation, 50 years of authoritarian rule, 70 years of internal war, and over 100 years of colonialism.
Myanmar: fierce fighting has erupted during the past few years and there are nearly 500,000 internally displaced people along the Thai and Chinese borders © Getty
It is time to jettison the Myanmar fairytale
The Rohingya humanitarian crisis and economic woes create a bleak outlook 
Thant Myint-U /
Financial Times | 17 October 2017
The writer is author of the forthcoming book 'The Secret History of Burma' (2018)
The outside world is absolutely right to prioritise the crisis at hand. It is equally important, though, to jettison once and for all the Myanmar fairytale, and to appreciate that working in Myanmar means working with a near-failed state; to redouble efforts to boost the country's own abilities, in particular through investments in health and education; and, perhaps most of all, to help inject fresh thinking about an exciting future for all. 
Myanmar today presents a more worrying picture than at almost any time since the darkest days of military dictatorship.
The world's attention has rightly been focused on the Rohingya crisis ;and the plight of hundreds of thousands of men, women, and children fleeing in one of the biggest refugee exoduses since the second world war. 
The worst may not be over. Humanitarian needs are far from met and discussions have barely begun on possible refugee return or the investigation of human rights abuses. 
There is a chance that western countries may respond with targeted sanctions. Even if formal sanctions are not imposed, international investor interest and tourism numbers will doubtless plummet. This is at a time when local business confidence is weak and banks unstable. Millions of the poorest people in Asia may soon face an unbearably bleak future.
Any economic downturn will directly threaten Myanmar's already fragile peace process. The country is home to approximately 20 "ethnic armed organisations", the largest of which is fielding more than 20,000 troops, and hundreds of local militia. 
Fierce fighting has erupted at times during the past few years and there are nearly 500,000 internally displaced people along the Thai and Chinese borders. Economic growth alone will not lead to peace, but without the pull of an inclusive and fast-developing economy, the peace process will have no steam.
The Arakan Rohingya Salvation Army, responsible for the August attacks ;which set off the latest round of violence, may well attack again. There is an even worse scenario where international jihadi groups or others inspired by them target cities in central Myanmar, where 2m other, non-Rohingya Muslims, are for now living in peace with their Buddhist, Hindu and Christian neighbours. Imported terrorism could easily spark communal violence, with devastating consequences.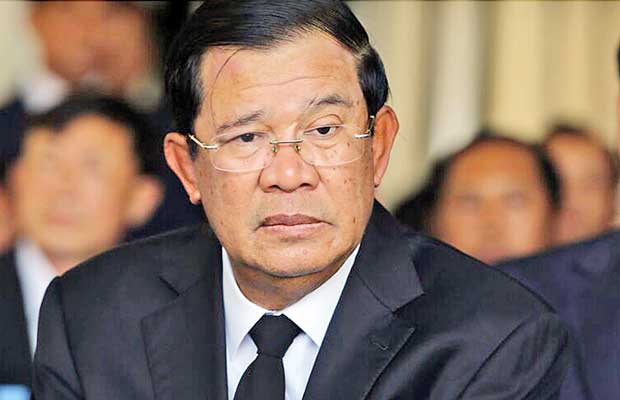 Cambodia changes gear into reverse
Daily Mirror | 19 October 2017
To understand why Cambodia is so we must go back 47 years before the genocidal movement, the Khmer Rouge led by Pol Pot, took over.
North Vietnamese invaded Cambodia in 1979...and installed in power ex-Khmer Rouge dissidents. One of them was Hun Sen...
Good things still happen. The economic growth nearly touches 7% year after year. Land reform has worked. 
Hun Sen did not win but he refused to step down. A compromise was found with King Sihanouk returning to power and Hun Sen becoming his number three. 
In other countries this might be a prelude to political liberalisation. But not in Cambodia.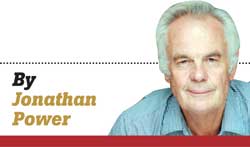 Power has been a foreign affairs columnist and commentator for the International Herald Tribune/New York Times for 17 years.
Cambodia is no longer going forward, it is slipping backwards, as it has many times before. Earlier this month the government asked the Supreme Court to dissolve the main opposition coalition. One opposition leader, Kem Sokha, was sent to prison last month and the other, Sam Rainsy, is in exile. The English-language newspaper, The Cambodia Daily, has been closed and the relatively free radio stations leant on and a number closed. The decades-long Prime Minister, Hun Sen, talks about rebels in the capital, Phnom Penh, plotting to overthrow the government.
Cambodian gains at risk from Hun Sen crackdown
With media and the main opposition party facing the wrath of the country's prime minister, it is essential that free elections be held in a changing society
South China Morning Post Editorial | 20 October 2017
Political stability is a necessity for a nation to prosper and thrive. Cambodian Prime Minister Hun Sen is putting what has been achieved at risk with his crackdown on critics and the media. A majority of the population has embraced democracy, understanding the importance of strong voices to keep the government transparent and accountable. Rolling back the process is bound to have negative repercussions.
Hun Sen is among the world's longest serving leaders, having held power since 1985. He is open to elections as long as his ruling Cambodian People's Party does well. When the opposition makes gains or seems a threat to his continued grip, as in national polls in 2013 and those at a local level in June, his autocratic tendencies become more pronounced. With next year's general election looming, he has struck out at the main opposition, the Cambodia National Rescue Party, having charged leader Kem Sokha with treason and tried to disband the party, moves that have prompted almost half of its lawmakers to flee overseas. Foreign-linked media and local and international NGOs have been forced to close.
Former party leader
Sam Rainsy
went into self-imposed exile in 2005 and another Hun Sen rival,
Prince Norodom Ranariddh
, has fled and returned several times, most notably after 100 people died in political clashes that led to his ousting as co-premier
[now Prince set to accept CNRP seats not won by him/his party]
. Despite such events, though, there has been democratic progress, ensuring high turnouts at elections and a steady rise in support for the opposition, particularly among a young urban population that is increasingly well-educated. Cambodia has been able to average an annual economic growth rate of 7 per cent since 1993, markedly reducing poverty. The garment and tourism industries have driven the economy and rising investment and aid from China have filled a gap left by Western nations, in retreat since the 2008 financial crisis.
Hun Sen said recently he intended to continue as leader for another 10 years to ensure stability. He has implemented moderate reforms to improve livelihoods and increase government accountability, but Cambodians want substantially more. That will only come about if elections are free and fair.
សម្ភាស​ លោក សម រង្ស៊ី អំពី ​ប្រតិកម្ម​ របស់​លោក​ ហ៊ុន សែន
RFA / វិទ្យុ អាស៊ី សេរី |

១៨ តុលា ២០១៧
មន្ត្រី​ សិទ្ធិមនុស្ស​ អន្តរជាតិ​ អំពាវ​នាវ​ សហគមន៍​ អន្តរជាតិ​ រួមគ្នា ដោះស្រាយ​ បញ្ហា​ នៅ​កម្ពុជា
RFA / វិទ្យុ អាស៊ី សេរី |

១៨ តុលា ២០១៧
លោក​ ហ៊ុន សែន ​ប្រតិកម្ម​ ចំពោះ អ្នក​រិះគន់ ​ថា​ ការ​រំលាយ​ បក្ស​ប្រឆាំង គឺ ក្បត់​ ឆន្ទៈ​រាស្ត្រ
RFA / វិទ្យុ អាស៊ី សេរី |

១៨ តុលា ២០១៧
មន្ត្រី​ជាន់ខ្ពស់​គណបក្ស​ប្រជាជន​កម្ពុជា និង​ជា​តំណាងរាស្ត្រ លោក ជាម យៀម (ឆ្វេង) និង​អ្នកនាំពាក្យ​គណបក្ស​ប្រជាជន​កម្ពុជា លោក សុខ ឥសាន។
RFA/Brach Chev
មន្ត្រី​ បក្ស​កាន់អំណាច​ យល់​ផ្ទុយ​គ្នា​ ថា​ សមាជិក​ គ.ជ.ប. ​ត្រូវ​ បាត់បង់​​ ក្រោយ​រំលាយ​ បក្ស​ប្រឆាំង
RFA / វិទ្យុ អាស៊ី សេរី |

១៩ តុលា ២០១៧
មន្ត្រី​ជាន់ខ្ពស់ ​គណបក្ស​ ប្រជាជន​ កម្ពុជា​ អះអាង ​ផ្ទុយគ្នា​ ជុំវិញ អនាគត​ នៃ​ថ្នាក់ដឹកនាំ​ គណៈកម្មាធិការ ​ជាតិ ​រៀបចំ​ ការបោះឆ្នោត ដែល​អតីត​ មកពី​កូតា​ ​គណបក្ស​ សង្គ្រោះជាតិ។
RFA / វិទ្យុ អាស៊ី សេរី |

១៩ តុលា ២០១៧
ដើម​ឈើ​ដែល​គេ​កាប់​រំលំ​ដើម្បី​យក​ដី​ក្នុង​ព្រៃ​សហគមន៍​ភ្នំ​ជម្រក​សត្វ នៅ​ឃុំ​សំអាង ស្រុក​ថាឡាបរិវ៉ាត់ ខែត្រ​ស្ទឹងត្រែង កាល​ពី​ថ្ងៃ​ទី​២១ ខែ​កក្កដា ឆ្នាំ​២០១៦។
RFA/Men Sothyr
ជនជាតិ​ដើម​ ភាគតិច ​លែង​មាន ​ជំនឿ​ លើ​សមត្ថកិច្ច​ និង​តុលាការ ​ទប់ស្កាត់​ បទល្មើស​ ព្រៃឈើ
RFA / វិទ្យុ អាស៊ី សេរី |

១៩ តុលា ២០១៧
សង្គម​ស៊ីវិល និង​ជនជាតិ​ដើម​ ភាគតិច​ នៅ​ខែត្រ​ ភាគ​ឦសាន ពុំ​មាន ​ជំនឿ លើ​ប្រសិទ្ធភាព​ ការងារ​ របស់​ សមត្ថកិច្ច និង​តុលាការ​ ក្នុង​រឿង ​ទប់ស្កាត់​ បទល្មើស ​ព្រៃឈើ​ នោះ​ទេ បើ​ ទោះ​បី​ជា ​ប្រមុខ​ រដ្ឋាភិបាល ធ្លាប់​ប្ដេជ្ញា​ចិត្ត​ ទប់ស្កាត់​ បទល្មើស​ ព្រៃឈើ​ ច្រើន​សា​ក្ដី។  ការ​លើក​ឡើង​នេះ ស្រប​ពេល​ ដែល​សមត្ថកិច្ច​ ខែត្រ​ ក្រចេះ កាល​ពី​ពេល ​ថ្មីៗ​នេះ បាន​ឃាត់​ រថយន្ត​ សាំងយ៉ុង​ ដឹក​ឈើ​ ខុសច្បាប់ ​ច្រើន​គ្រឿង និង​បញ្ជូន​ទៅ​ មន្ត្រី​រដ្ឋបាល​ ព្រៃឈើ​ អនុវត្ត​ច្បាប់
។ 

ក៏ប៉ុន្តែ ​សកម្មភាព ​ដឹក​ឈើ​ ខុសច្បាប់​ នៅ​តែ​ កើតមាន​ តាម​ដង​ផ្លូវ។
សម្ភាស​ មេធាវី​ លោក កឹម សុខា និង​អ្នកស្រី​ មូរ សុខហួរ អនុ​ប្រធាន​ គណបក្ស​ប្រឆាំង
RFA / វិទ្យុ អាស៊ី សេរី |

១៧ តុលា ២០១៧
Thursday, October 19, 2017
១៨ តុលា ២០១៧ / 18 October 2017
ហ៊ុន សែន ជាអ្នក ប្លន់អំណាច ពីរាស្ត្រ |

Hun Sen is an usurper
លោក សម រង្ស៊ី បង្ហាញ ពីសារធាតុ ពិតប្រាកដ របស់លោក ហ៊ុន សែន ដែលតែងតែ ប្លន់អំណាច ពីប្រជារាស្ត្រ តាមរយៈ ការប្លន់ សន្លឹកឆ្នោត ចាប់តាំង ពីឆ្នាំ ១៩៩៨ មក។
មុននោះ គាត់ បានទទួល អំណាច ពីកងទ័ព យួន ឈ្លានពាន ដែលបាន បន្តុបគាត់ នៅឆ្នាំ ១៩៧៩ និង ១៩៨៥ ឲ្យធ្វើ ជាអាយ៉ង ប្រទេស វៀតណាម។
បន្ទាប់មកទៀត ក្នុងឱកាស ការបោះឆ្នោត រៀបចំឡើង ដោយអង្គការ សហប្រជាជាតិ ក្នុងឆ្នាំ ១៩៩៣, គាត់ ត្រូវ បាន ប្រជារាស្ត្រ បោះឆ្នោត ទម្លាក់គាត់ ដោយសន្តិ

វិធី។ តែ ដោយសារ គាត់ ក្តៅក្រហាយ មិន សុខចិត្ត ទទួលយក ការចាញ់ ឆ្នោតនេះ, គាត់ ក៏បានធ្វើ រដ្ឋប្រហារ នៅឆ្នាំ ១៩៩៧ ដើម្បី ដណ្តើមអំណាច មកវិញ ទាំងអស់ ឲ្យខ្លួនគាត់ និងគណបក្សគាត់ ដោយប្រើ កងកម្លាំង ប្រដាប់អាវុធ ក្នុងការ រំលោភ ឆន្ទៈ ប្រជារាស្ត្រ។
បន្ទាប់ ពីដណ្តើមបាន អំណាច យ៉ាងព្រៃផ្សៃ បែបនេះហើយ, គាត់ ក៏បាន រៀបចំ បង្កើត គណៈកម្មាធិការ ជាតិ រៀបចំ ការបោះឆ្នោត (គ.ជ.ប.) ដ៏ទន់ជ្រាយ មួយ ដែលគណបក្សគាត់ បញ្ជាបាន តាមចិត្ត ក្នុងការលួចបន្លំ សន្លឹកឆ្នោត រហូត ដល់ឆ្នាំ ២០១៣។
(បទសម្ភាសន៍ ថ្ងៃនេះ ជាមួយ វិទ្យុអាស៊ីសេរី)
Hun Sen had only three ways to come to, and to remain in, power.
Firstly, he was put in power by the invading Vietnamese communist army from 1979 to 1993.
Secondly, after loosing the first ever democratic election as organised by the United Nations in 1993, he staged a military coup to size power back for him and his party (CPP).
Thirdly, from then and for all subsequent national elections (1998, 2003, 2008 and 2013), he stole votes from the people to ensure continuous victory thanks to a CPP-controlled and dishonest National Election Committee (NEC) that effectively manipulated all the above-mentioned elections.
(From today's interview in Khmer with Radio Free Asia)
លោក សាយ ឈុំ ប្រធាន​ព្រឹទ្ធសភា ចូលរួម​​ពិនិត្យ និង​ពិភាក្សា​សេចក្ដី​ព្រាង​ច្បាប់​អង្គការ​សមាគម នា​វិមាន​ព្រឹទ្ធសភា ថ្ងៃ​ទី​២៤ ខែ​កក្កដា ឆ្នាំ​២០១៥។
ព្រឹទ្ធសភា​​ ប្រជុំ​ ពិនិត្យ​ សេចក្ដី​ស្នើ​ច្បាប់ ​សម្រាប់​ យក​អាសនៈ​ បក្ស​ប្រឆាំង ​នៅ​ថ្ងៃ​ ទី១៩ តុលា
RFA / វិទ្យុ អាស៊ី សេរី |

១៨ តុលា ២០១៧
គណៈកម្មាធិការ​ អចិន្ត្រៃយ៍ ​ព្រឹទ្ធសភា នឹង​បើក​ កិច្ចប្រជុំ​ ពិនិត្យ​ លើ​សេចក្ដី​ស្នើ​ច្បាប់​ ចំនួន​ ៤ ពាក់ព័ន្ធ​ នឹង​ការ​រំលាយ ​គណបក្ស​ សង្គ្រោះ​ជាតិ នៅ​ថ្ងៃ​ ទី​១៩ ខែ​តុលា។
ប្រធាន​ ព្រឹទ្ធសភា លោក សាយ ឈុំ នឹង​បើក​ កិច្ចប្រជុំ​ ពិភាក្សា​ ពិនិត្យ និង​សម្រេច​ លើ​សំណើ​ របស់ ​គណៈកម្មការ​ ទី​៦ ព្រឹទ្ធសភា លើ​សេចក្ដី​ស្នើ​ច្បាប់​ ទាំង​៤ និង​របៀបវារៈ ៦​ផ្សេងទៀត មុន​ នឹង​ដាក់​ សេចក្ដី​ស្នើ​ច្បាប់ ​ទៅ​អង្គប្រជុំ​ ពេញអង្គ​ របស់ ​ព្រឹទ្ធសភា។
Sweden threatens to review engagement with Cambodia
Euro News | 19 October 2017
PHNOM
PENH
 (Reuters) – Sweden said on Thursday it would rethink its engagement with Cambodia if the main opposition party is dissolved, in the strongest warning yet from a Western aid donor. 
China Is Quietly Reshaping the World
The staggering scope of the country's infrastructure initiative—and what it means for the international order
The Atlantic | 17 October 2017
The Pakistani town of Gwadar was until recently filled with the dust-colored cinderblock houses of about 50,000 fishermen. Ringed by cliffs, desert, and the Arabian Sea, it was at the forgotten edge of the earth. Now it's one centerpiece of China's "Belt and Road" initiative, and the town has transformed as a result. Gwadar is experiencing a storm of construction: a brand-new container port, new hotels, and 1,800 miles of superhighway and high-speed railway to connect it to China's landlocked western provinces. China and Pakistan aspire to turn Gwadar into a new Dubai, making it a city that will ultimately house 2 million people.

China is quickly growing into the world's most extensive commercial empire. By way of comparison, after World War II, the Marshall Plan provided the equivalent of $800 billion in reconstruction funds to Europe (if calculated as a percentage of today's GDP). In the decades after the war the United States was also the world's largest trading nation, and its largest bilateral lender to others.
Now it's China's turn. The scale and scope of the Belt and Road initiative is staggering. Estimates vary, but over $300 billion have already been spent, and China plans to spend $1 trillion more in the next decade or so. According to the CIA, 92 countries counted China as their largest exports or imports partner in 2015, far more than the United States at 57. What's most astounding is the speed with which China achieved this. While the country was the world's largest recipient of World Bank and Asian Development Bank loans in the 1980s and 90s, in recent years, China alone loaned more to developing countries than did the World Bank.
Unlike the United States and Europe, China uses aid, trade, and foreign direct investment strategically to build goodwill, expand its political sway, and secure the natural resources it needs to grow. Belt and Road is the most impressive example of this. It is an umbrella initiative of current and future infrastructure projects. In the next decades, China plans to build a thick web of infrastructure around Asia and, through similar initiatives, around the world.
Most of its funding will come in the form of loans, not grants, and Chinese state-owned enterprises will also be encouraged to invest. This means, for example, that if Pakistan can't pay back its loans, China could own many of its coal mines, oil pipelines, and power plants, and thus have enormous leverage over the Pakistani government. In the meantime, China has the rights to operate the Gwadar port for 40 years.
Belt and Road is China's biggest foreign policy initiative to date, but it's no Marshall Plan. Beijing is not doing this out of altruism, or out of a desire to stabilize the countries it loans to. So why spend such enormous sums on its neighbors? For one thing, China is too dependent on its eastern seaboard and the narrow Malacca Strait near Singapore to get goods in and out of its vast territory; for example, over 80 percent of its oil goes through the Strait. So building trade routes through Pakistan and Central Asia makes sense. Belt and Road also helps China invest its huge currency reserves and put its many idling state-owned enterprises to work.
The initiative also has a positive side effect for Beijing: Some Chinese government officials say specifically that it's about competing with the United States. At a minimum, it creates leverage to make many smaller countries feel economically beholden to China.