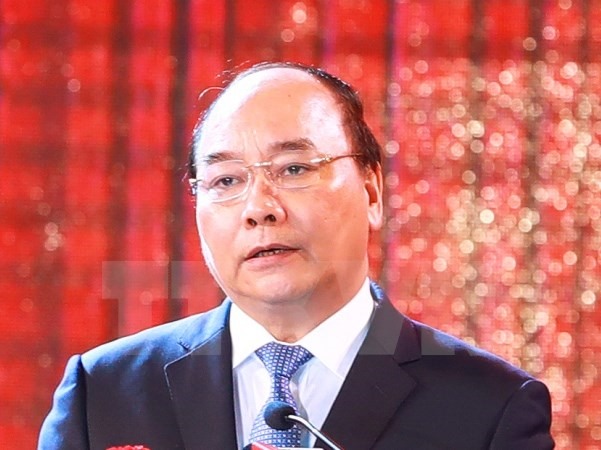 A visit to Cambodia from April 24-25 by Prime Minister Nguyễn Xuân Phúc will be his first trip to the neighbouring country as the Government leader of Việt Nam. — VNA/VNS Photo Thống Nhất
PM to visit Cambodia in effort to boost ties
| 24 April 2017
HÀ NỘI – A visit to Cambodia from April 24-25 by Prime Minister Nguyễn Xuân Phúc will be his first trip to the neighbouring country as the Government leader of Việt Nam.
The visit, made at the invitation of Cambodian Prime Minister Hun Sen, is an important diplomatic activity in the Việt Nam-Cambodia Friendship Year 2017.
Việt Nam has 190 investment projects with total registered capital of US$2.89 billion in Cambodia, focusing on agriculture and forestry, while Cambodia's investment in Việt Nam is made up of 18 projects worth $58.125 million.
Bilateral trade exceeded $2.9 billion last year and is estimated at $936 million in the first quarter of 2017, a year-on-year increase of 11.6 per cent.
About 960,000 Vietnamese people visited Cambodia and 212,000 Cambodians spent holidays in Việt Nam last year. That made Vietnam the biggest source of foreign tourists

["tourists" who overstay their welcome]

to Cambodia, which ranks 13th in the number of arrivals to Việt Nam.
Regarding security-defence, the countries have enhanced co-ordination in sharing information and resolving issues arising along the border. They have increased joint patrols at sea and worked to search for and repatriate the remains of Việt Nam's soldiers who died in Cambodia during wars.
Việt Nam and Cambodia are also striving to finish land border demarcation and marker planting quickly to foster peace, stability, co-operation and sustainable development. – VNS