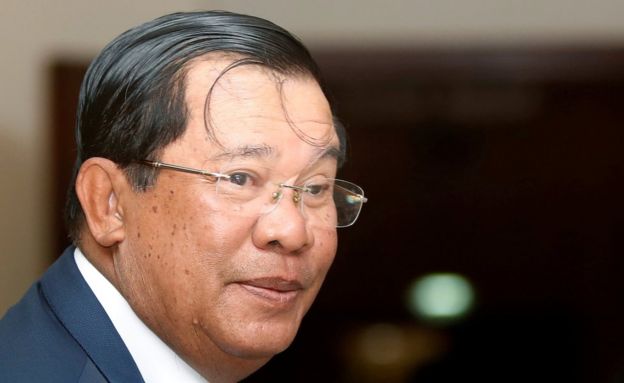 Re:
Yes, I woke up this Sunday morning to the taped conversation between Hun Sen and Kem Sokha lasting 21:32 minutes.
Yes, I believe it is their real conversation: a servile Sokha sounding like a trapped, wounded animal and a very dominant Sen sounding completely in control of the conversation, steering Sokha to confess or agree to damning information, that Hun Sen helped established the
Human Rights Party
and that Sokha and his daughter Mona have been scheming the internal coup,
"Give it [Sam Rainsy] a hard slap... Can you do that? ... Just simply go on Facebook."
One of the many manifestations was Mona's public assault mocking Sam Rainsy as Peter Pan which drew such a public outrage against her that she and the father had to slither back; once again for the sake of a united CNRP, Sam Rainsy bailed them out.
Unlike the foreign press that lives in a parallel universe, the Cambodian democrats have always had strong suspicions of Sokha and his Human Rights Party, that it was established with Hun Sen's help to split the democrats' votes and sew confusion. And knew that he and Mona were at every turn undermining Sam Rainsy. Unfortunately, we are proven right on both counts.
If Kem Sokha doesn't want to be the most hated man and has ANY decency left, he should (
1
) dismiss his daughter Mona from all CNRP leadership positions, (
2
) resign and allow for the CNRP to hold a genuine extraordinary congress and nominate Kong Korm as presidential candidate to be voted on. I put forward again my formula of Kong Korm, Mu Sochua, Yim Sovann and Yem Ponhearith (where I had Sokha here before).
Sokha and Mona have been not only deadweights but destructive forces. If they want to salvage any of their ill-gained wealth and respectability, they should resign.
This secret recording
--only to Sokha and not to Sen-- obvious from how Sen steered the conversation and his use of language in setting the trap--
is really a blessing in disguise for the CNRP
(minus Sokha and his unreformed minions within)
because now the destructive deadweights are publicly revealed
.
People will continue to vote CNRP IN SPITE OF Sokha as I had said earlier, now made easier because he's been outed.
I will vote CNRP and encourage everyone to do so as well, whatever Sokha's decision, because once CNRP wins, the voters will put Sam Rainsy in leadership once again.